I know! I've been absent...I've been scolded by certain people for it. I've been pretty busy and just overall, other life things happening.
My birthday went over so well. I'm so glad that everyone came. As I said before, it was a stache bash! Everyone loved the theme; I took the time to make signs and props for it. Lots of time and sweat went into those hah I made a happy birthday banner...not sure how I managed it but somehow while hot gluing letters I placed them sideways and upside down hah it was a messed up banner. I swear it was all right when I placed it, shame on me hah.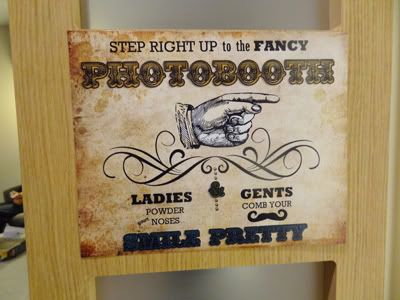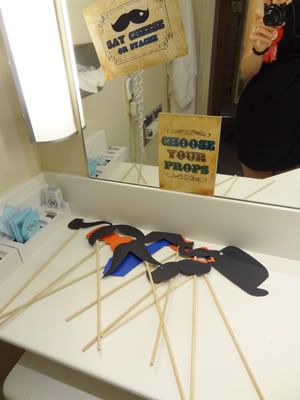 I got these fantastic buttons from
Buttons and Badges
on etsy for the "can't say a certain word all night" game. That was fun, especially as we were all drinking and not all in the right mindset hah.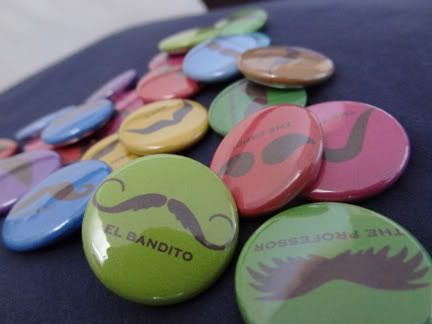 I made cookies as well, they were sooo good! Originally it was a recipe for White Chocolate Chip Macadamia Nut cookies. I couldn't manage to get my hands on macadamia nuts so I substituted for cashews. It yielded a lot of cookies, in an around 4 dozen. I could have ate them all! I would have gained quite a bit but they were irresistible hah. Here's the recipe, I urge everyone to try it ;)
White Chocolate Chip Macadamia Nut Cookies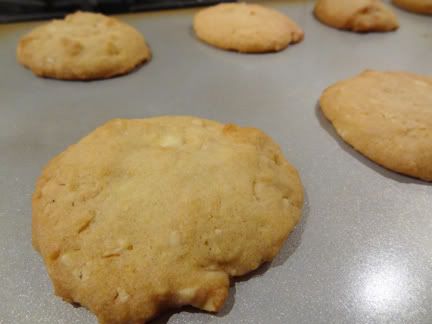 Makes 4 dozen
Ingredients
• 1 cup butter, softened
• 3/4 cup packed light brown sugar
• 1/2 cup white sugar
• 2 eggs
• 1/2 teaspoon vanilla extract
• 1/2 teaspoon almond extract
• 2 1/2 cups all-purpose flour
• 1 teaspoon baking soda
• 1/2 teaspoon salt
• 1 cup coarsely chopped macadamia nuts (in this case cashews worked really well)
• 1 cup coarsely chopped white chocolate
Directions
1. Preheat oven to 350 degrees F (175 degrees C).
2. In a large bowl, cream together the butter, brown sugar, and white sugar until smooth. Beat in the eggs, one at a time, then stir in the vanilla and almond extracts. Combine the flour, baking soda, and salt; gradually stir into the creamed mixture. Mix in the macadamia nuts and white chocolate. Drop dough by teaspoonfuls onto ungreased cookie sheets.
3. Bake for 10 minutes in the preheated oven, or until golden brown.